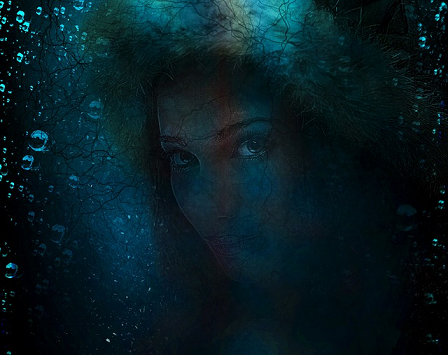 Haunted,
Your smile, that beautiful smile,
Surfacing from the depths of my memories,
Like a ravenous shark, ready to devour.
My mind.
Haunted,
Your touch, that electric spark,
Appearing seemingly out of nowhere,
Like an ethereal spirit, trailing its touch across
My body.
Haunted,
Your love, that precious emotion,
Bubbling forth in the darkness that is night,
Like a phantom pain, pulsing relentlessly through
My soul.
Haunted,
Your taste, that delicious sweetness,
Lingering upon the tip of my deprived tongue,
Like a cool draught, working its way into
My heart.
Haunted,
The curse that dogs my heels,
Transcending time and space to revisit its torment,
Like a Ferris wheel, over and again,
Neverending,
Haunted.